Regular price
Sale price
£10.00
Unit price
per
Sale
Sold out
Our Reed Diffuser refills come with 4 black chunky fibre reeds
100ml of fragrance which lasts for 4-6 months with regular reed turning
As with all of our products, our Reed Diffusers are vegan friendly and cruelty free and are made with soy based ingredients
View full details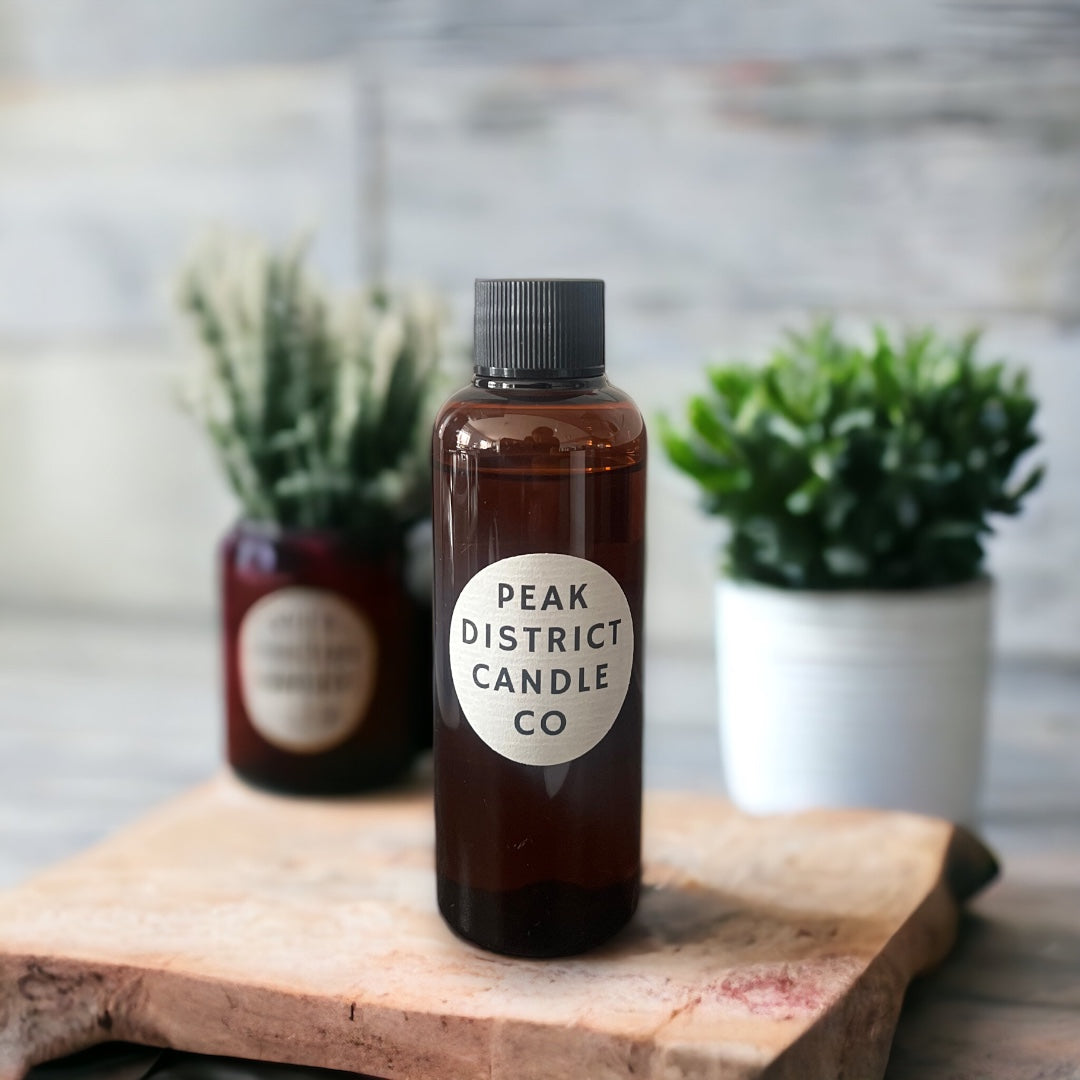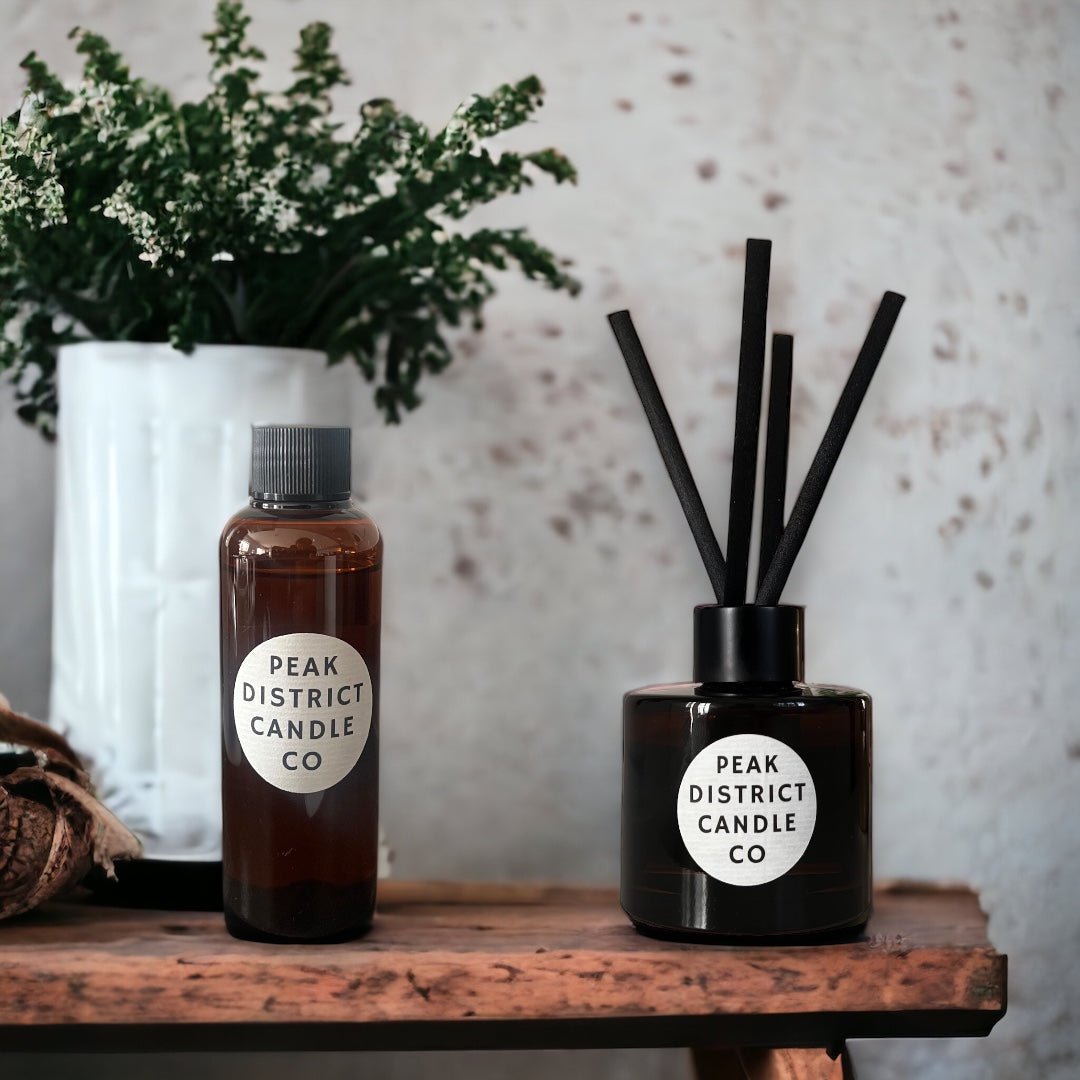 Reed diffuser refills
I have been waiting to purchase these for a whole. I fell in love with Peak Forest when I originally bought the diffuser. I am absolutely delighted with the refills and each room smells beautiful.
I loved how they were packaged, it was really exciting to open it up. I also loved that reeds are included with the refills.
Best ever
I first became aware of these diffusers whilst staying in a little cottage in Buxton. Every time I walk through the hallway I could smell a lovely smell so I went in search of said aroma and found the diffuser. I immediately went online and purchased a diffuser and have since purchased a couple more. Absolutely best reed diffusers ever - with natural aroma that lasts and lasts. Never thought I'd race about a product
Reed Diffuser Refill, Wonderful !!
Received my Reed Diffuser Refill and four black fibre reeds and I was so pleased with my order. Environmental friendly packaging which is a must for me and I'm so happy you could purchase a refill. The fragrance was wonderful, such a lovely company to order from, the owner is always helpful and friendly. A small business I will definitely be supporting throughout the year !!
Brilliant candles and diffusers
These scents are so natural and certainly long-lasting. The seller replies very quickly and is very helpful. I would highly recommend these products.
Nice subtle fragrance, haven't started to use yet but smells lovely in the bottle. Purchased dark honey and tobacco